Go to Manual workflows navigation. You can see the workflow actions and histories here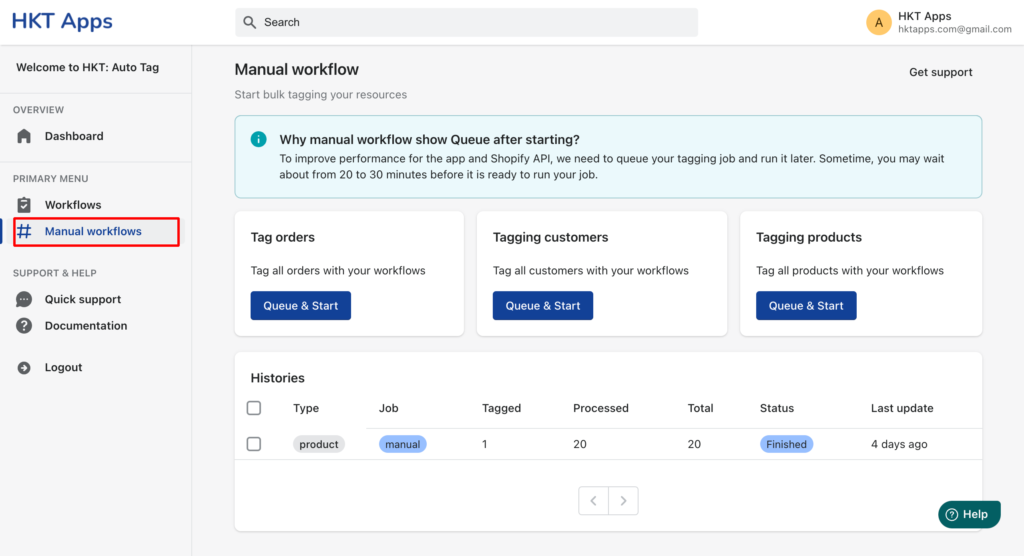 There are 3 types to start workflow. In this example, I choose Tagging products. Others are similar.
Step 1: Click Queue & Start button #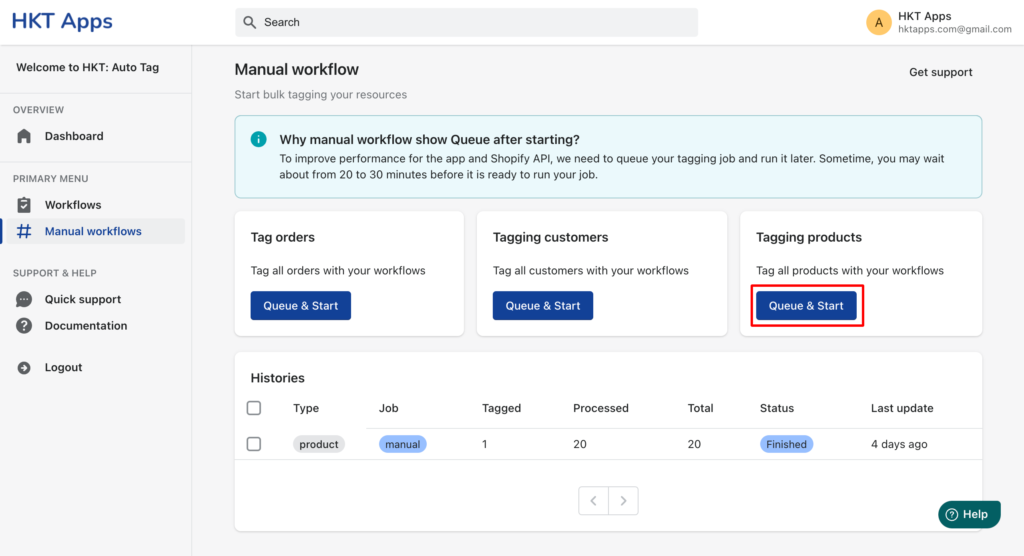 Step 2: Setup date range to tag #
You can setup to tag products that are created from date to date. Give blank fields if you want to tag all products.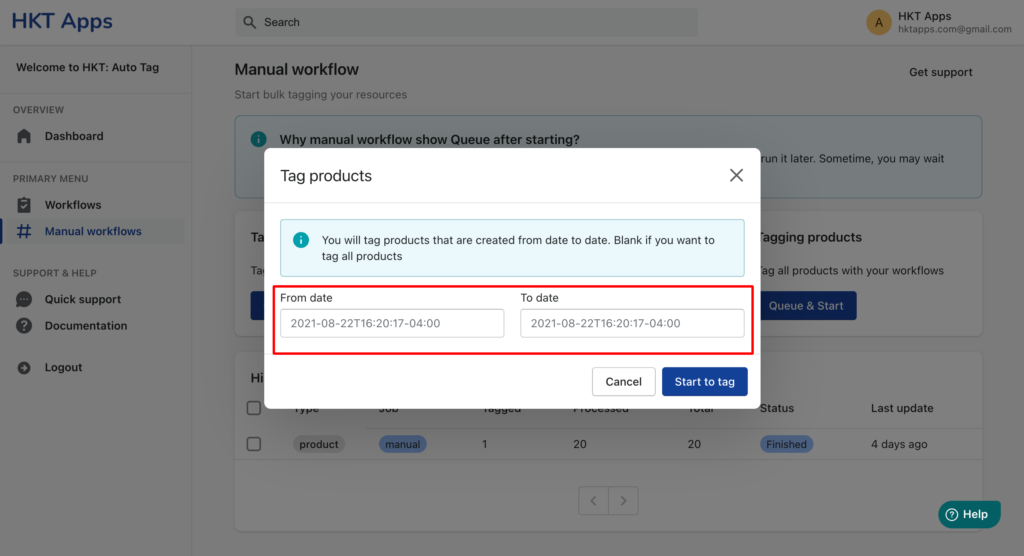 Step 3: Click Start to tag button #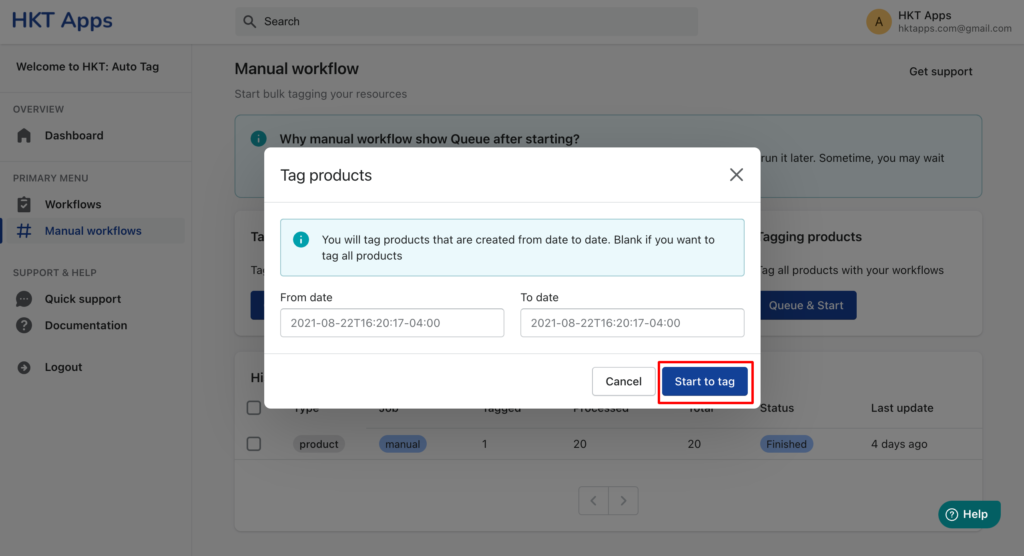 Step 4: See the result #
After starting to tag, the tagging job will be pushed to our queue and run in the server. It takes some times to finish the tagging job. You can follow the status of tagging jobs:
Queued: The tagging job is in Queue and preparing to start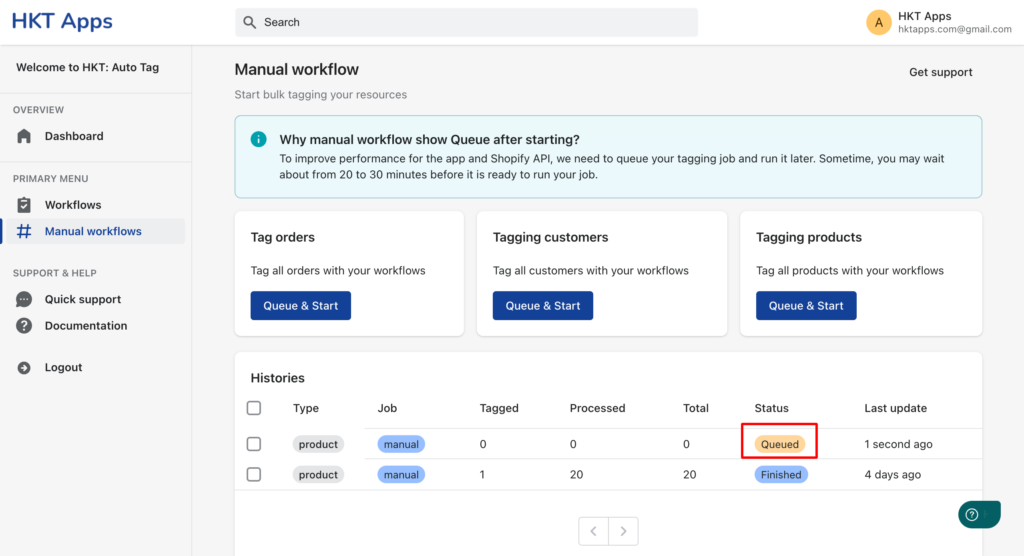 Finished: The tagging job is finished. You can check how many products are processed and tagged.