Go to Templates. Here display all available templates. With the default templates for Order, Invoice, Packing Slip, Refund, Draft Order will have a corresponding label beside.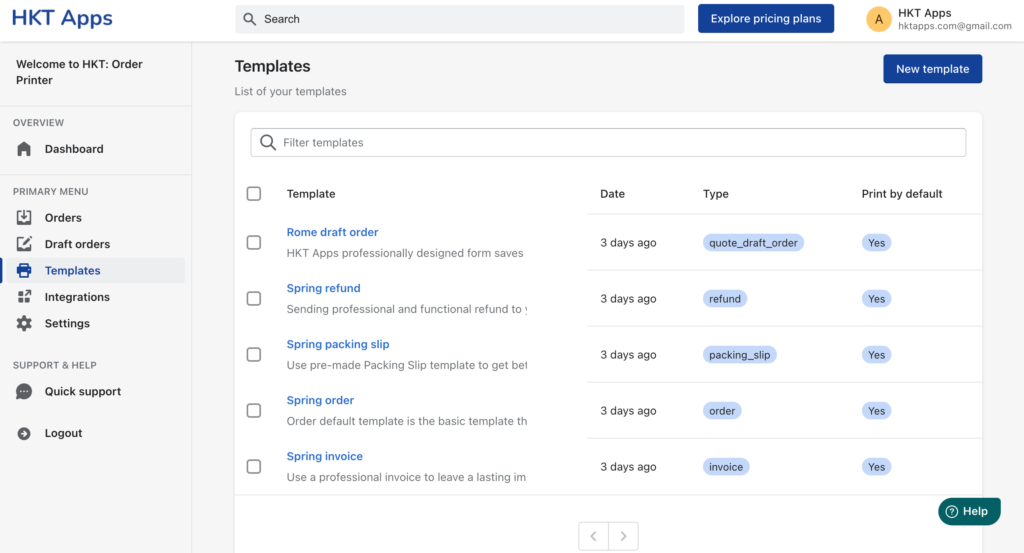 Step 1: Click New template button #
To create a new template, click New template on the templates management page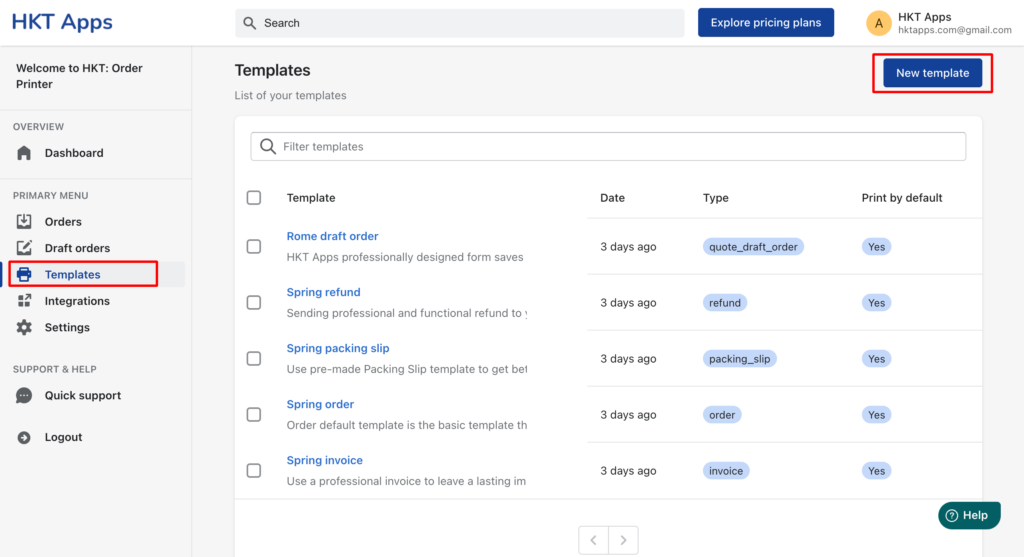 Step 2: Choose a theme #
There are many themes for Invoices, Orders, Packing slips, Refunds, Draft orders. Select by clicking to the theme image.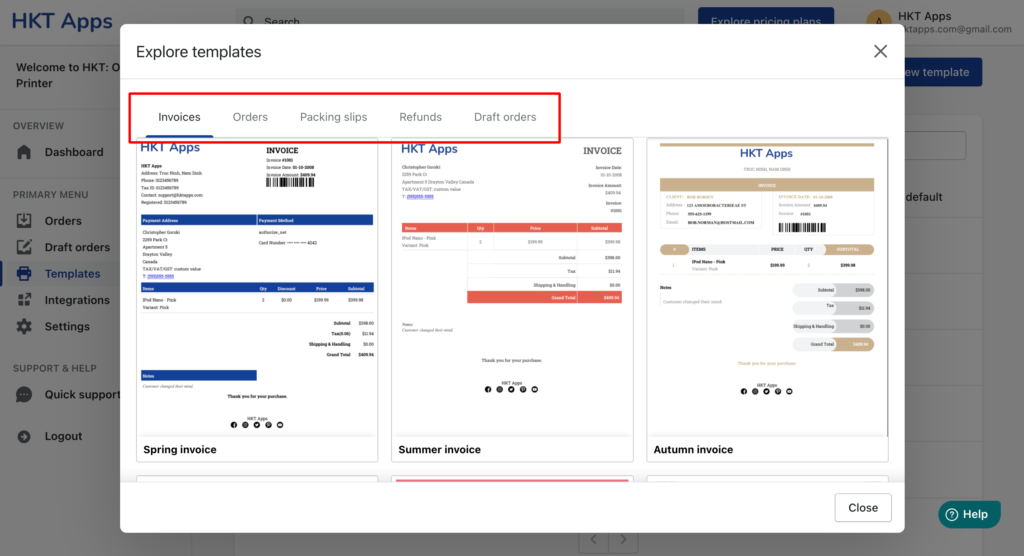 Step 3: Finish #
In this step, you can see the overview of selected theme (description, features…). You can change the color theme. Then click Create button to finish.