This feature will help you to attach pdf invoice to your mail.
First, go to Integrations navigation, you can see all services can integrate with our app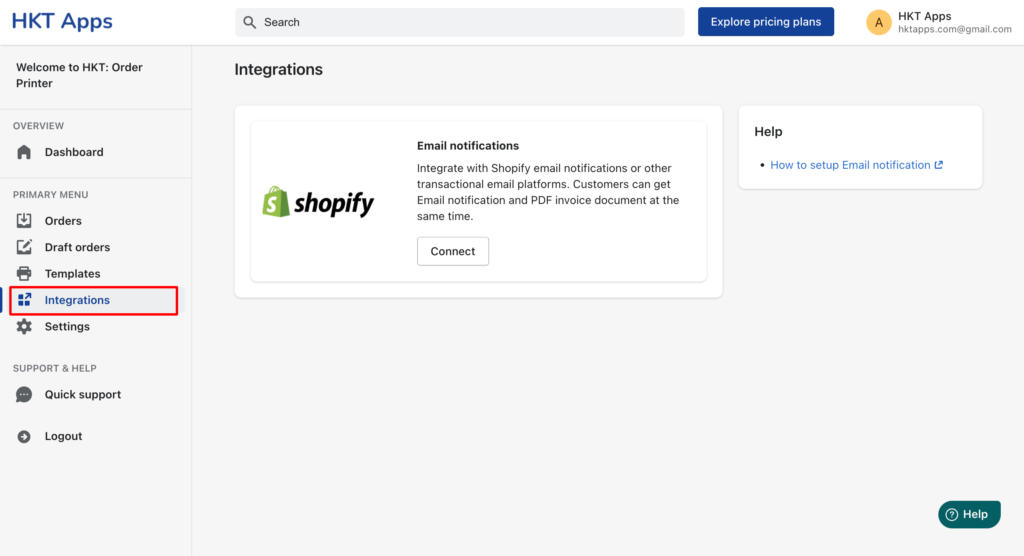 Step 1: Select connect email notifications #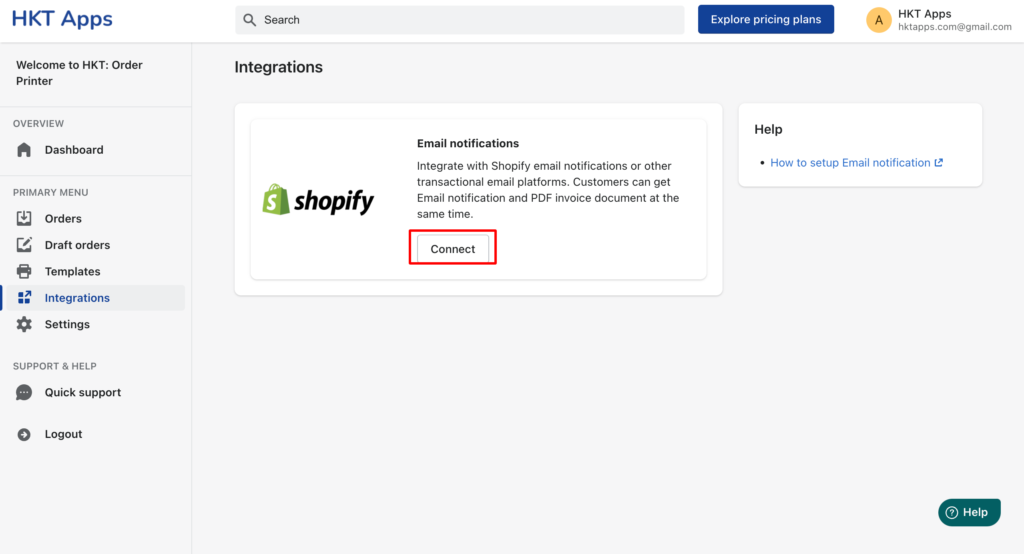 Step 2: Choose template #
You will see all your active templates with the corresponding code snippet.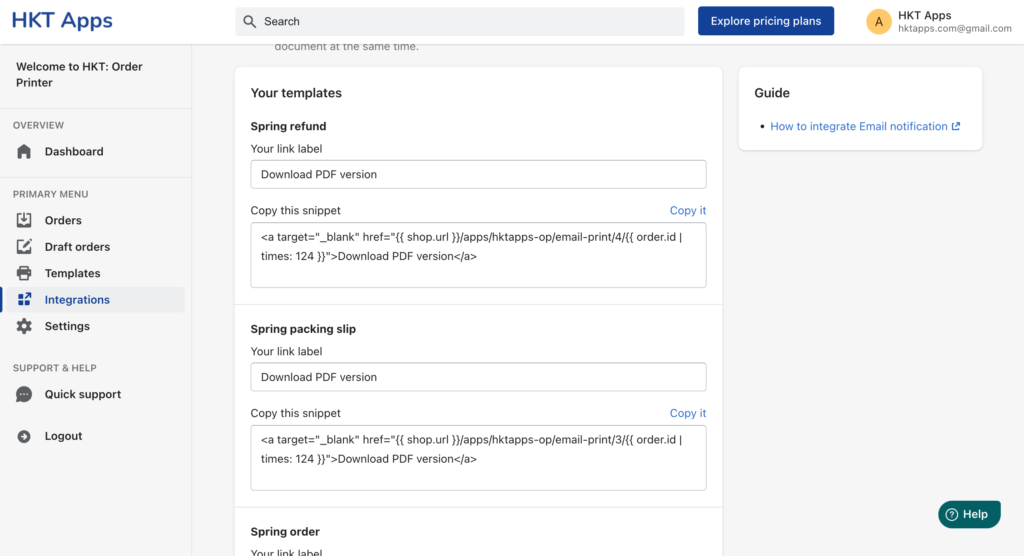 Select template by copying code snippet: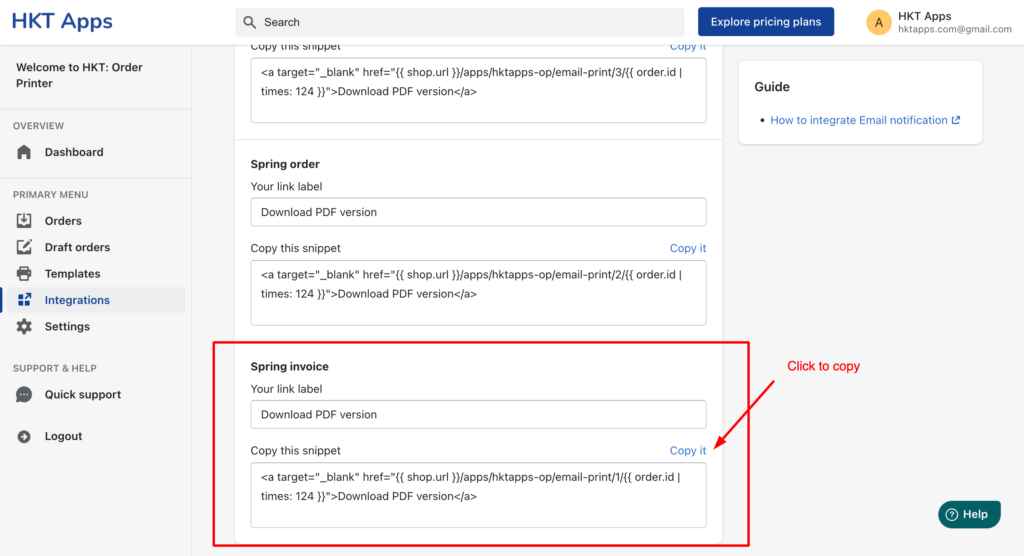 Step 3: Go to Notification setting in Shopify store admin #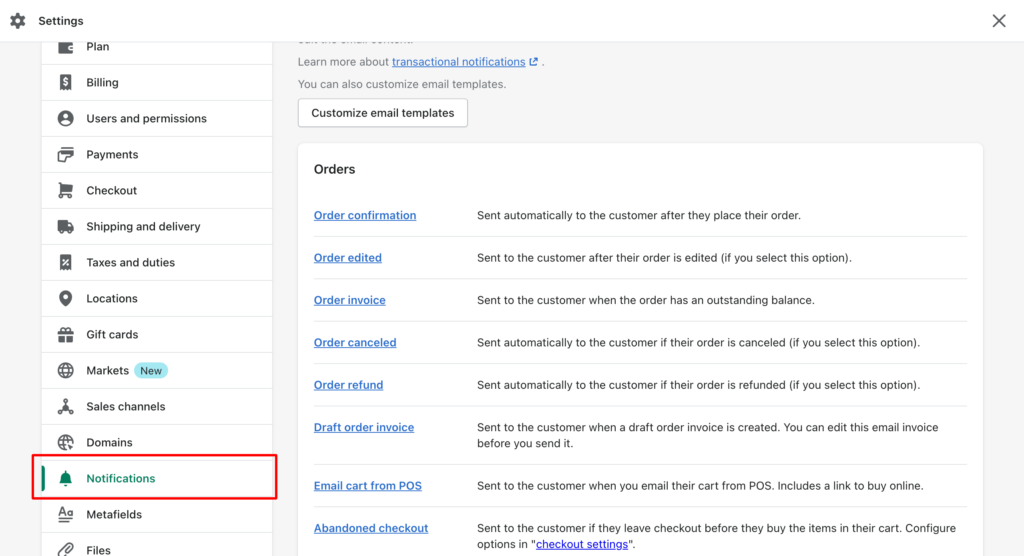 Step 4: Select the trigger event #
For example, I choose Order confirmation.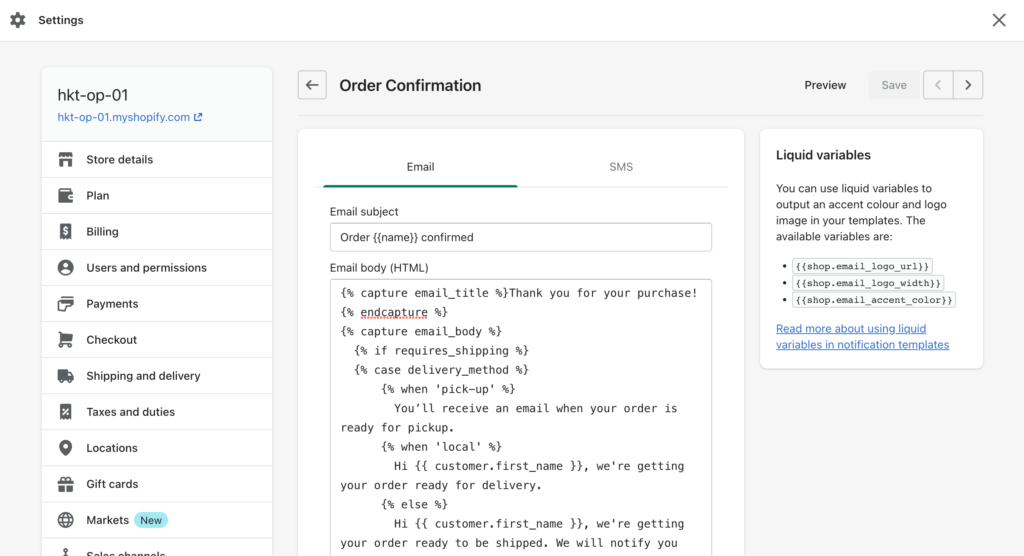 Step 5: Paste the snippet code #
Find the email body to insert snippet code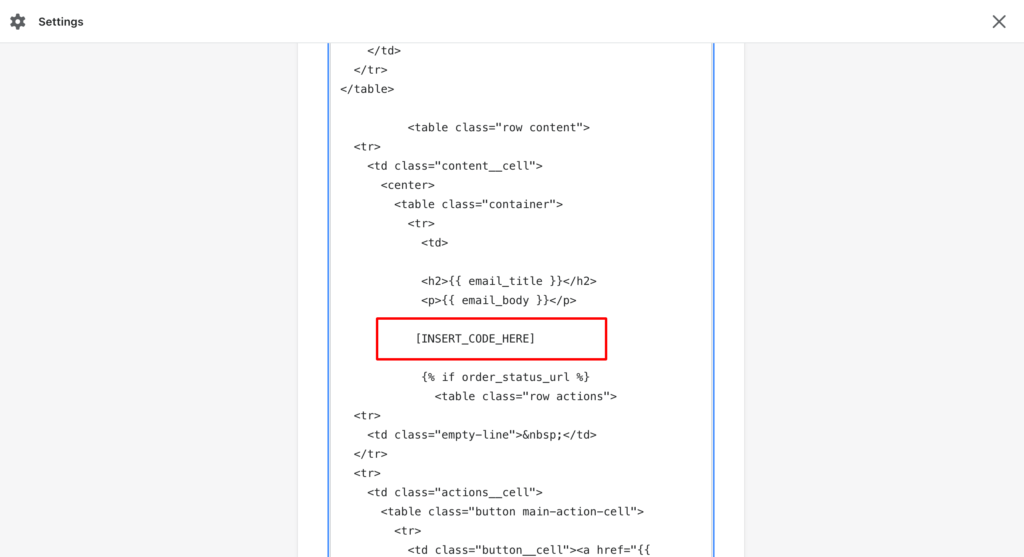 After insert: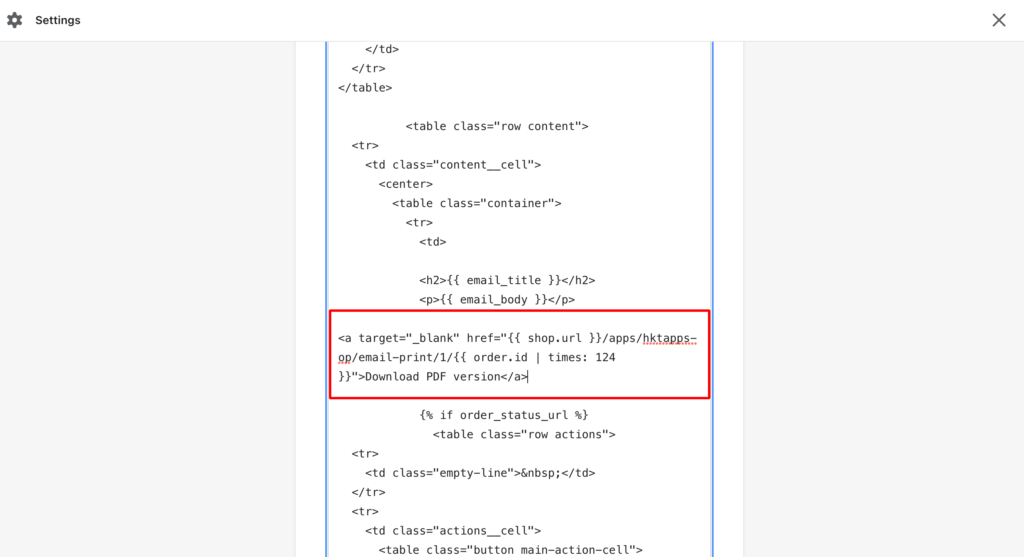 Step 6: Save setting #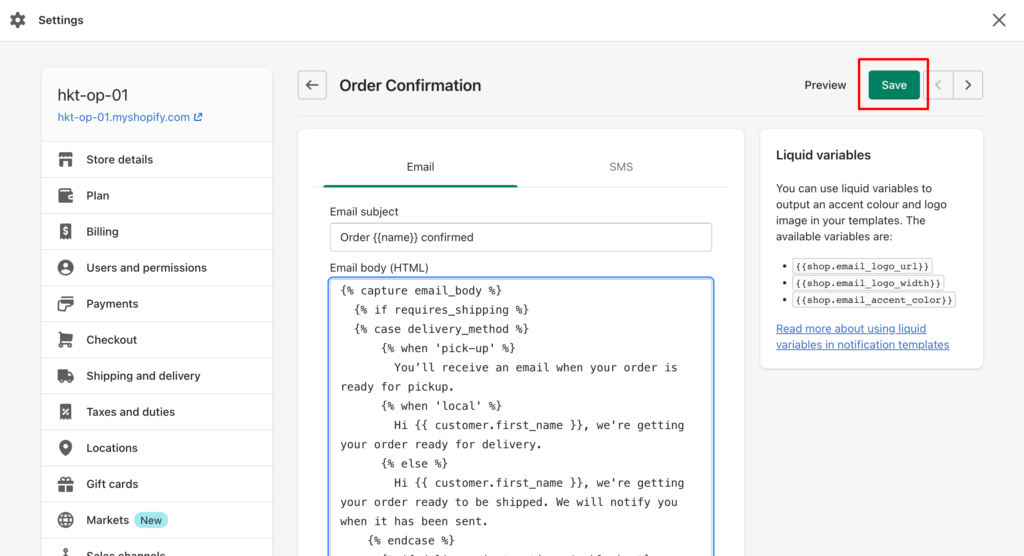 Step 7: Result #
Now, when a customer places an order on your store. They will receive a link to the invoice in the email.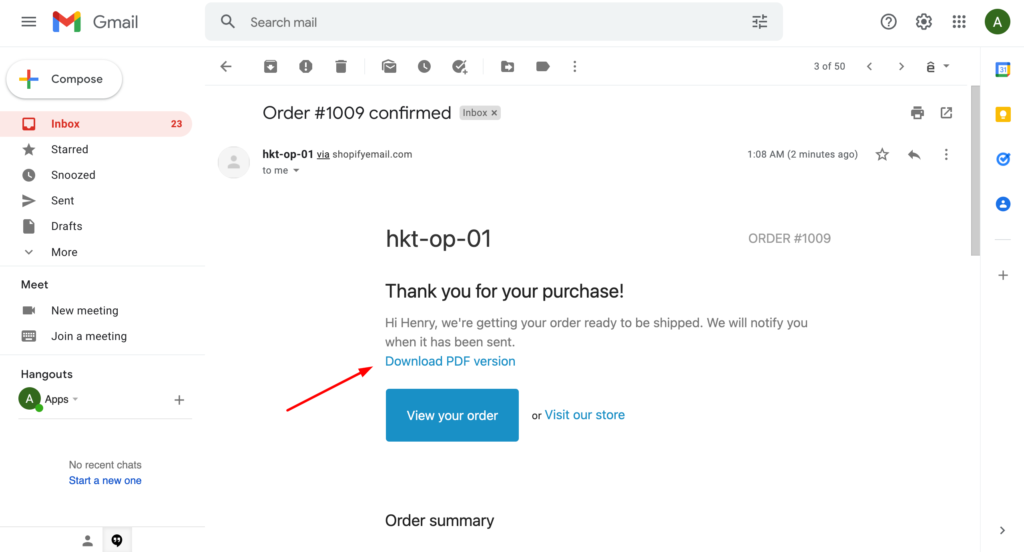 Customer can see the invoice by clicking to the link