The 5+ Best Winning Dropshipping Product Research Tools. Dropshipping is an extremely popular business model for new entrepreneurs. Today people think that dropshipping is a dead business now, but the reality is the opposite, there are hundreds of people who are making a profit from dropshipping. is all about the planning of your business, dropshipping requires proper planning for the start of dropshipping store.
To learn how to get start with dropshipping click here .
A dropshipping business begins with finding a product to sell. In this article, you will discover the 5 Best tools for finding new products to dropship.
Product Research Tools
eComHunt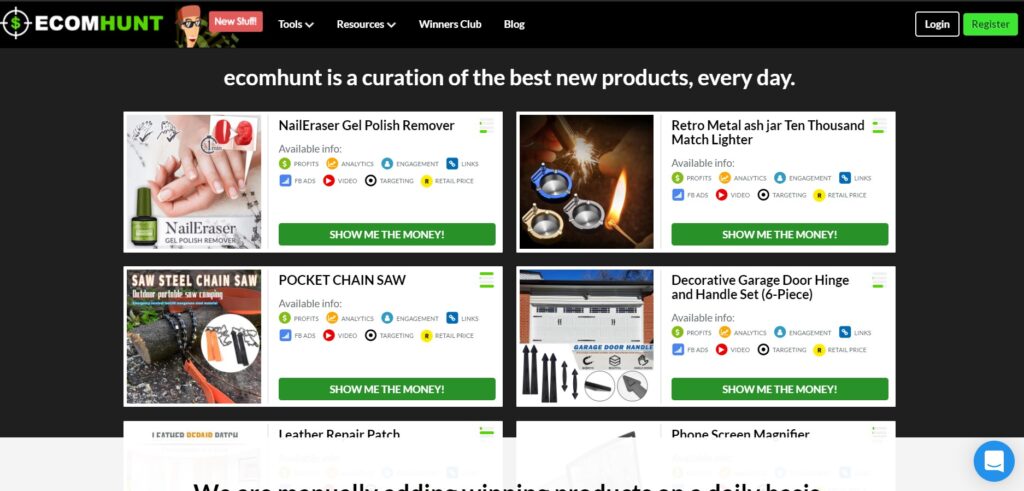 ECOMHUNT is a really popular product research tool. They add a certain amount of new winning products each day manually.
Ecomhunt is updating its newest product line – all products uploaded are professionally selected. Product information listed on Ecomhunt includes profits, reviews, performance, links, Facebook ads, product videos, Facebook intents, and types of submissions. They've put together all of these key elements for users to find a successful product. They teach you everything you need for your first sale, as well as hands-on training to grow too big numbers.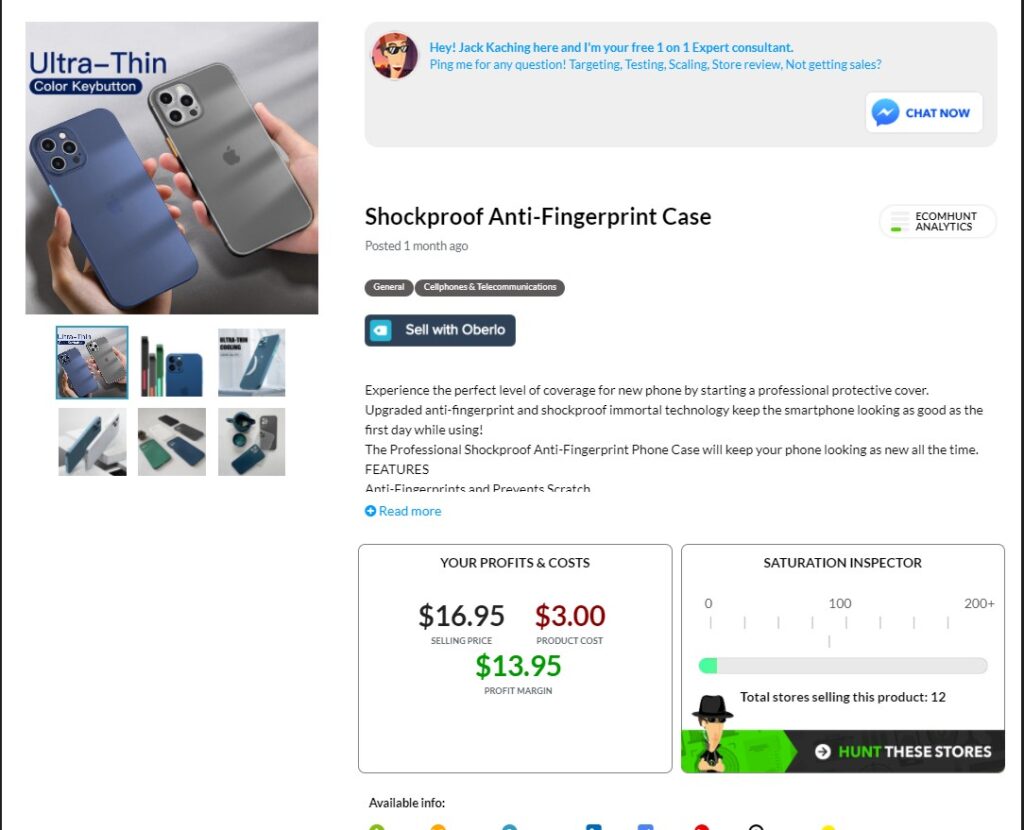 This type of product research/hunt tool is obviously great if you're just beginning with dropshipping. Their team helps you with a lot of things related to the product that you want to sell. For example, in the above screenshot, you can see all information about manually hunted product.
Price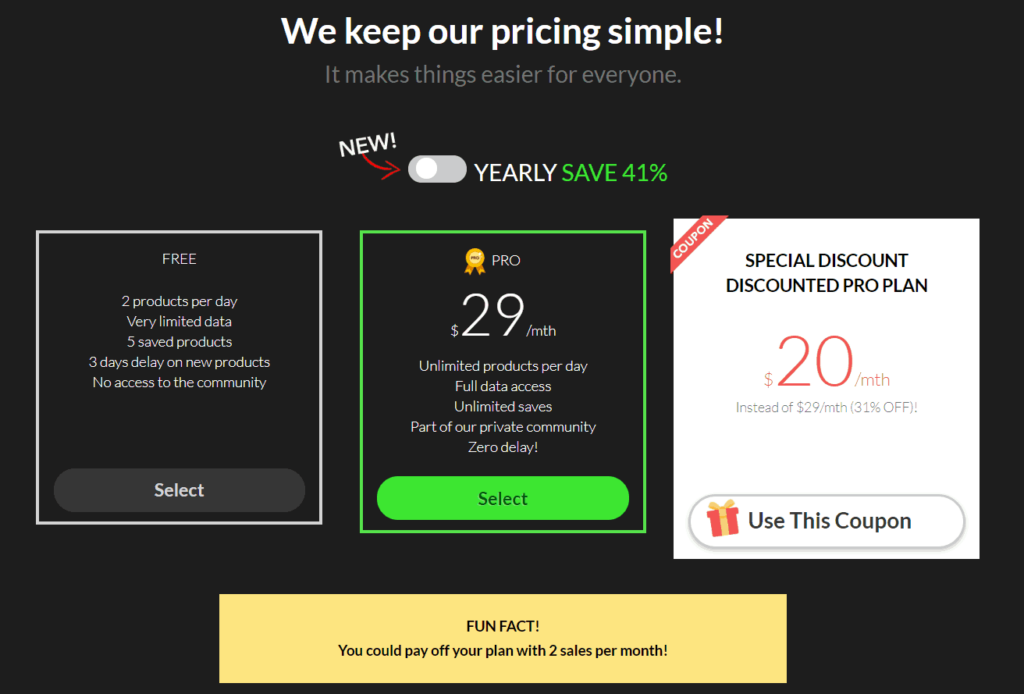 Niche Scraper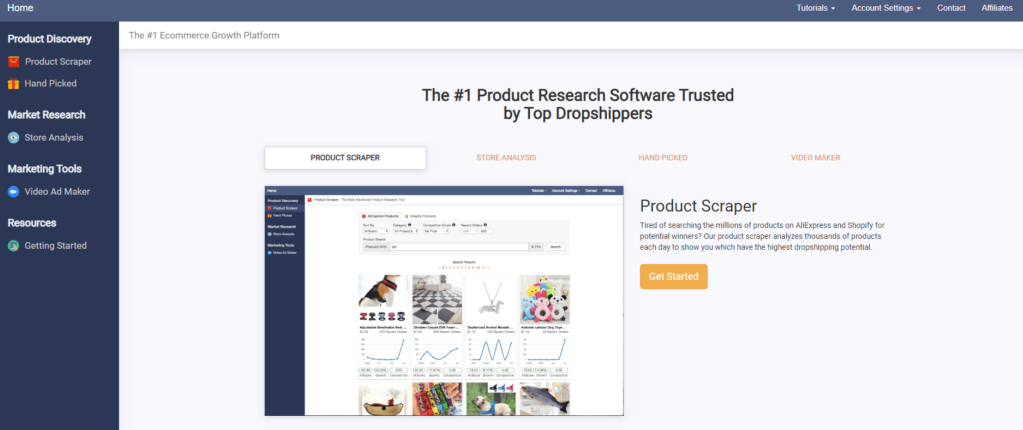 Next is a niche scraper. Another popular product research tool.
It is almost similar to Sell The Trend, but there are a few differences: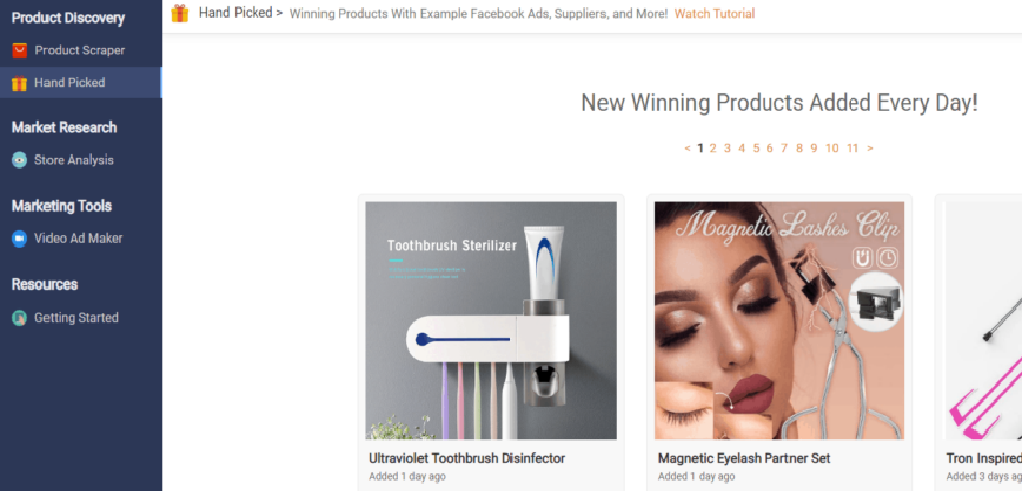 Niche Scraper has an area for select products (although Sell The Trend has a Nexus that combines all of its tools and shows what's popular and current).
If you need more tools for product research tools, we suggest you give Selling Trends a try. The niche scraper only contains 4 tools, but don't underestimate it because it only has 4!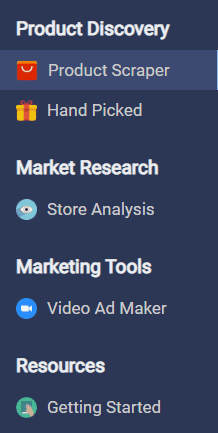 Personally, I prefer Sell The Trend's design and data over custom scrapers, but that's my opinion. You may prefer the Niche Scraper design!
One more thing, niche scrapers are better for people on a budget (I've got a 50% discount below for you). They even have a free account option available! (More on this below.)
But remember, it's all your choice! You can read below to see if they offer a trial period.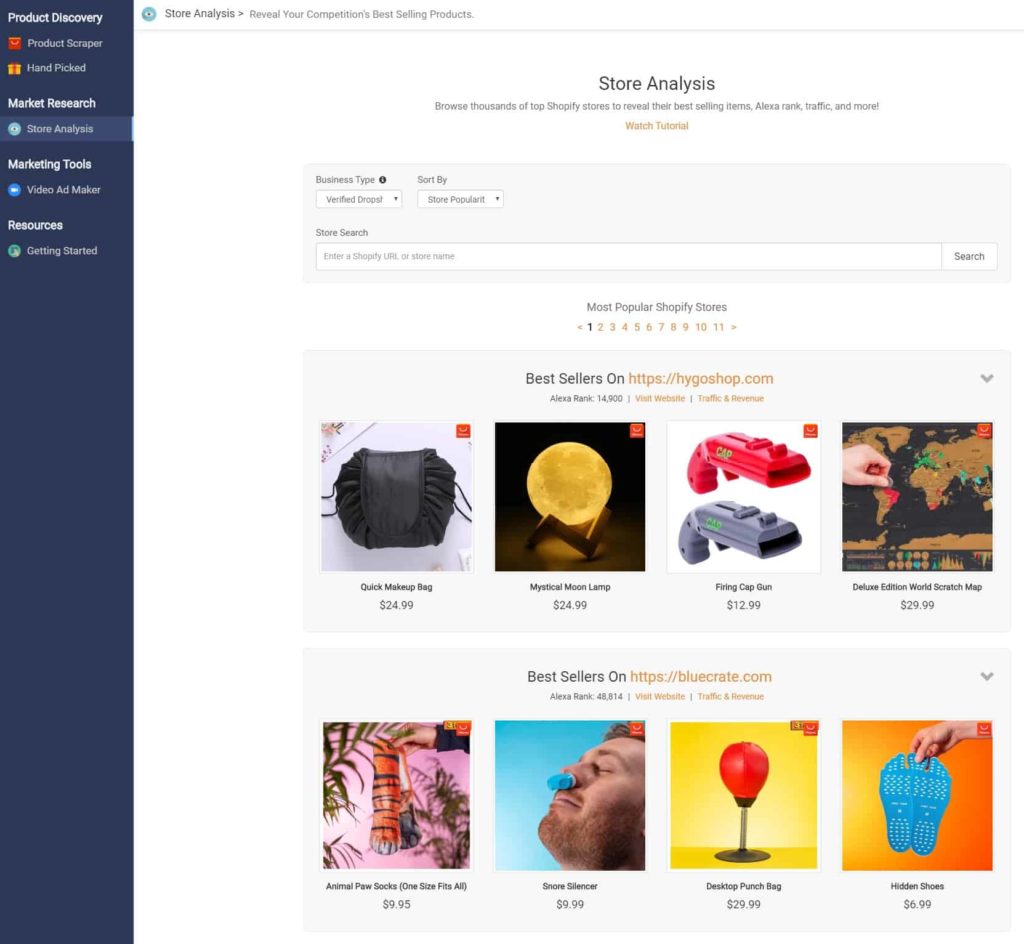 That way, you can check it out without risking any more money.
If you are interested in a niche scraper, I recommend reading your review:
Niche Scraper 2021 Complete Review: The Best Low Budget Tool?
How much do niche scrapers cost and do they offer a trial period?
Their current price is $ 39 per month and they offer a trial account.
With this test account you have access to several free searches in each category:
Commerce Inspector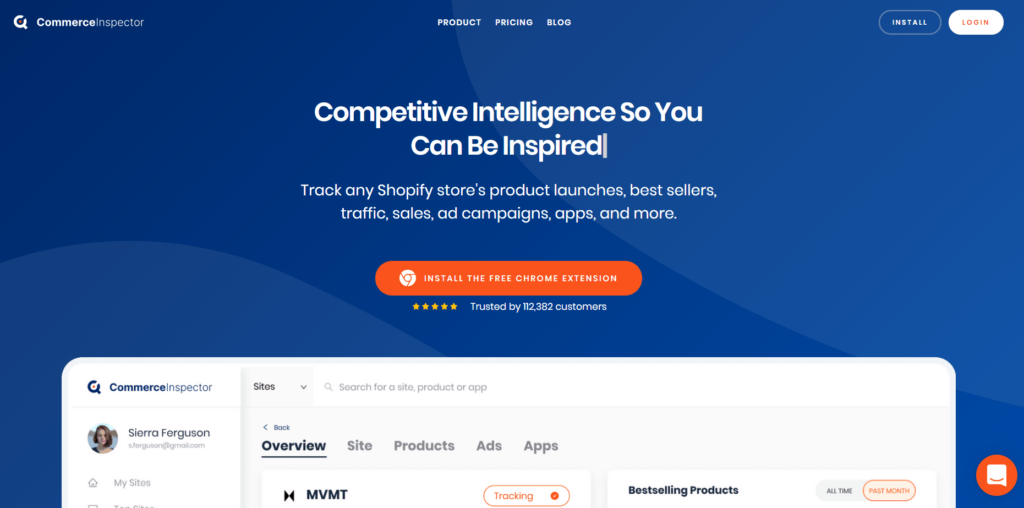 The dropshipping product research tools below will help your competitors research your dropshipping business and you can even use them for product research. He is called a trade inspector.
This extension allows you to show top selling products, Facebook ads, monthly site visitors and more on your e-commerce store.
They also added a new feature called Trends. Here are the best dropshipping trends such as the best releases and products: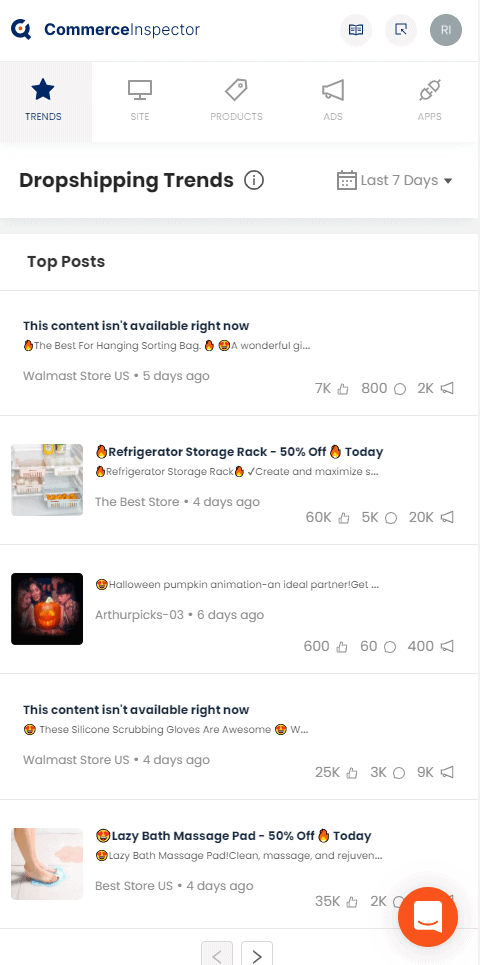 Allfactor

Homepage of the research tool Allfactor
Next on this list of product research tools are tools that focus more on e-commerce in general than just dropshipping.
That's not a bad thing, don't get me wrong! They are known as all factors.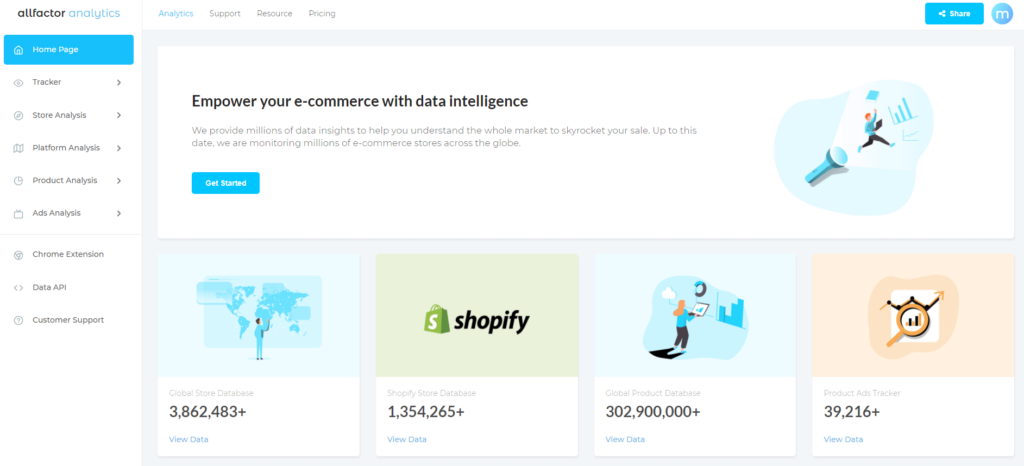 Allfactor is a competitive ecommerce analytics platform that brings together billions of valuable ecommerce data from all channels such as Shopify, Amazon, Walmart, Etsy and many others.
They offer millions of data to help you understand the entire market. To date, he oversees more than 1,300,000 top Shopify stores.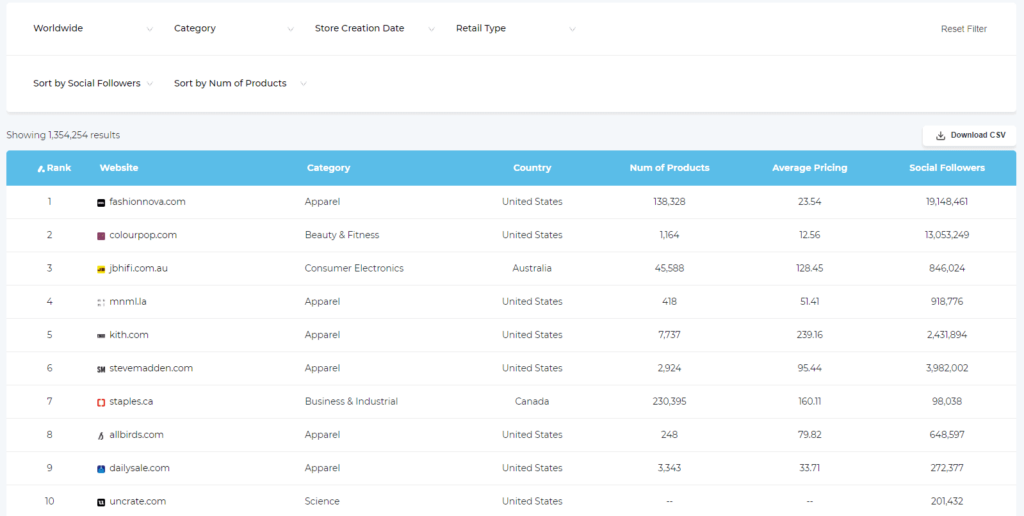 Asify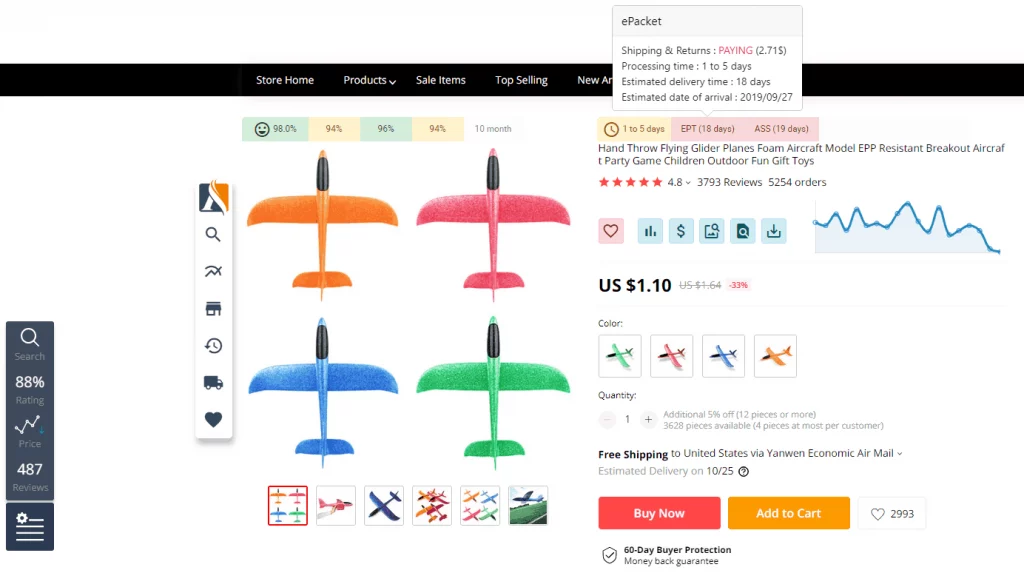 Asify is a Chrome extension which you can download for free here.
This will add a lot to AliExpress for you. It looks like AliExpress Dropshipping Center, but you can find lots of additional information on the AliExpress product pages.
I suggest you take a look at this video by James Beatty to see what this product research tool does on AliExpress!
Thieve.co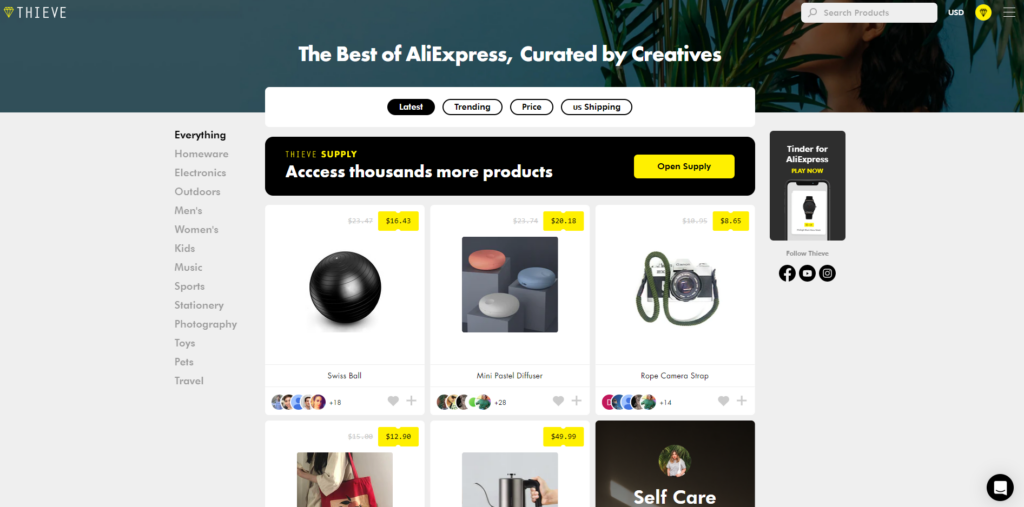 The next one is called the thief. They will show you what's trending on AliExpress.
This gives you lots of inspiration for your product research!
Initially they only had a free version (you can see it in the screenshot above), but now a dropshipping version is available too.
This is called a thief.