In this article, you will learn how to create a game in Spin To Win app.
Step 1: Select a template #
Click Games in the left navigation.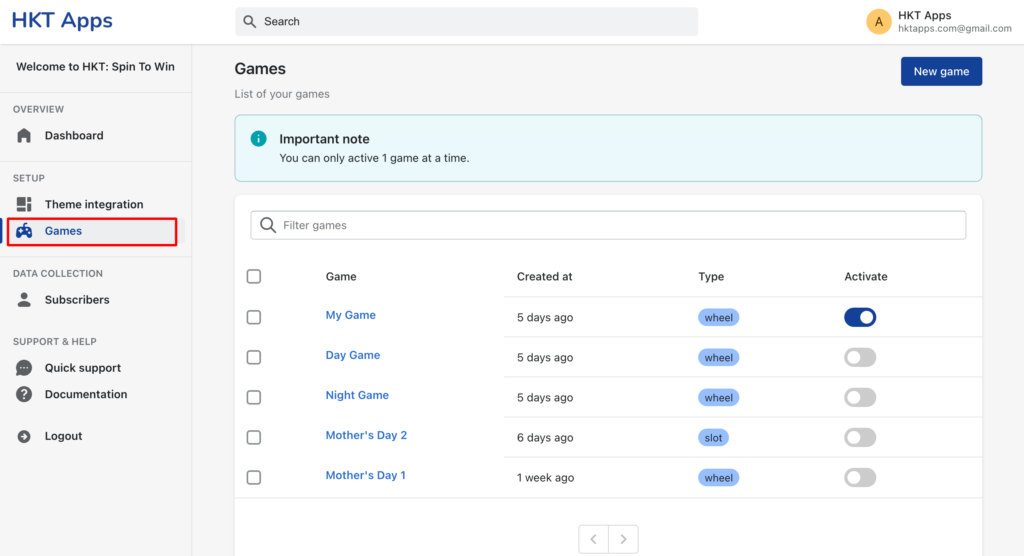 Click New game button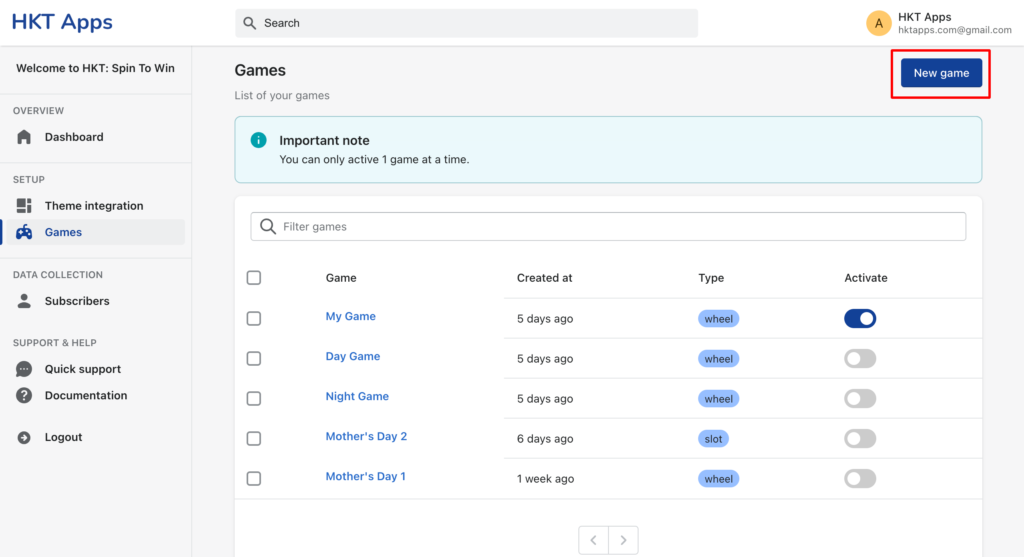 Select a game template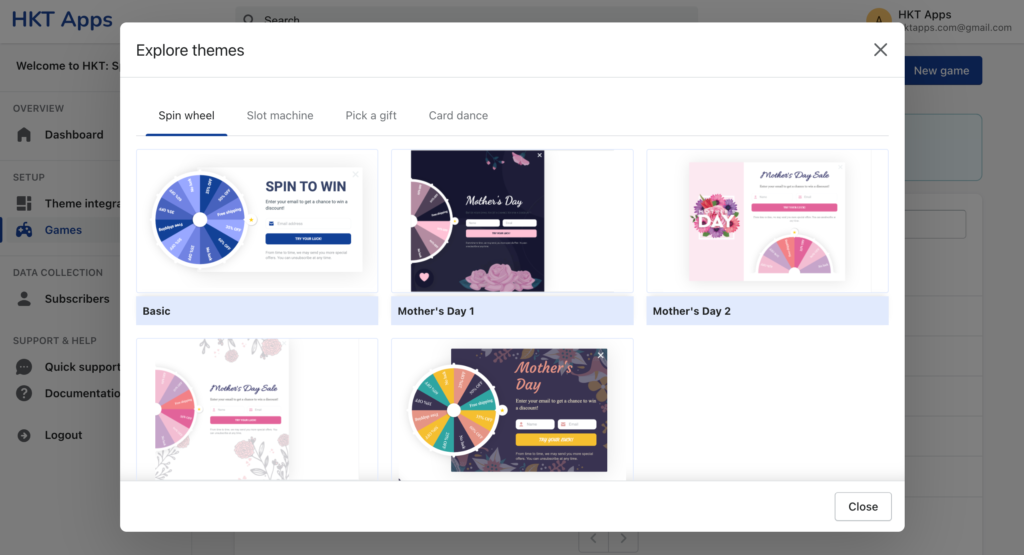 Click Create to create a game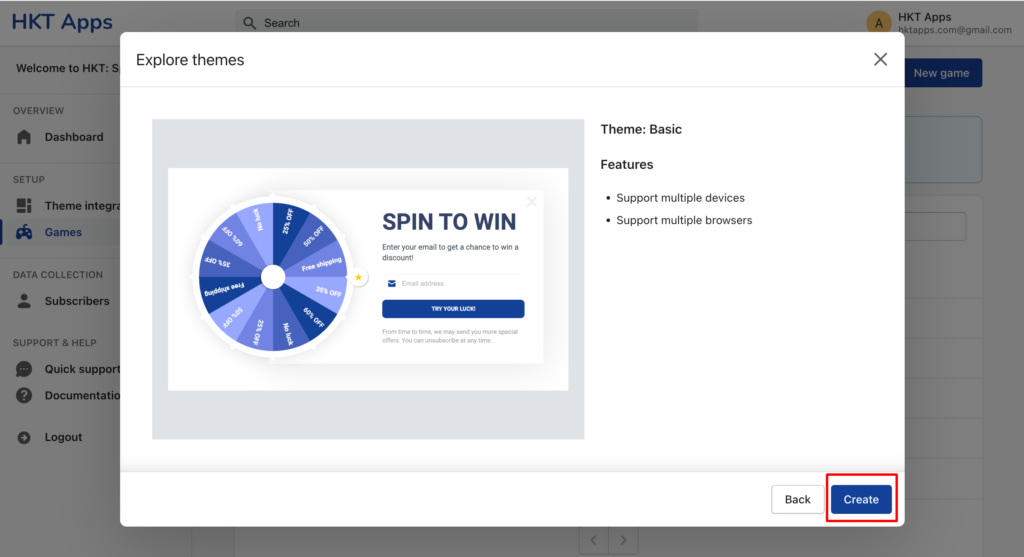 After creating a game, click Edit game in overview page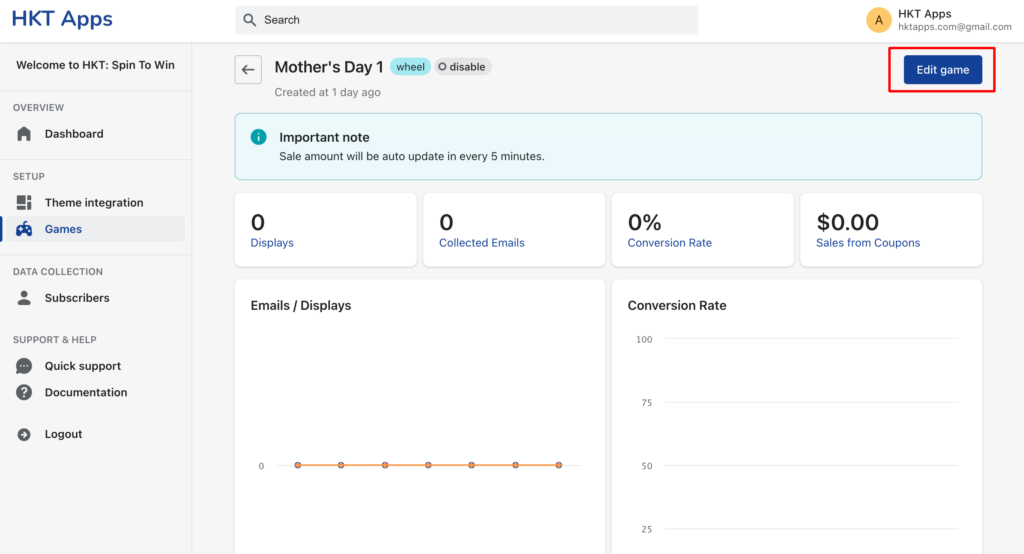 Step 2: Setup the game name #
From the setup page, Select Settings tab and click Information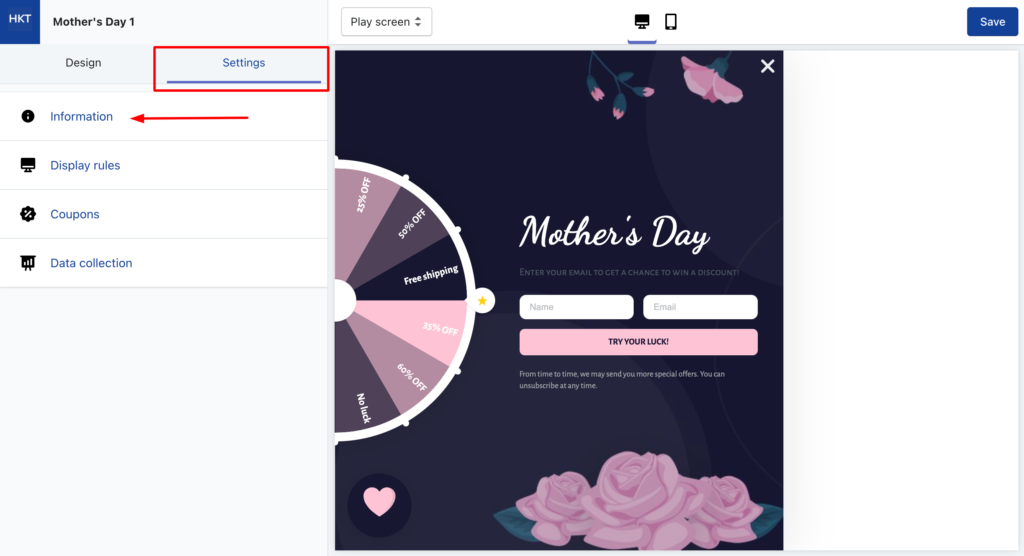 Now, you can change the game name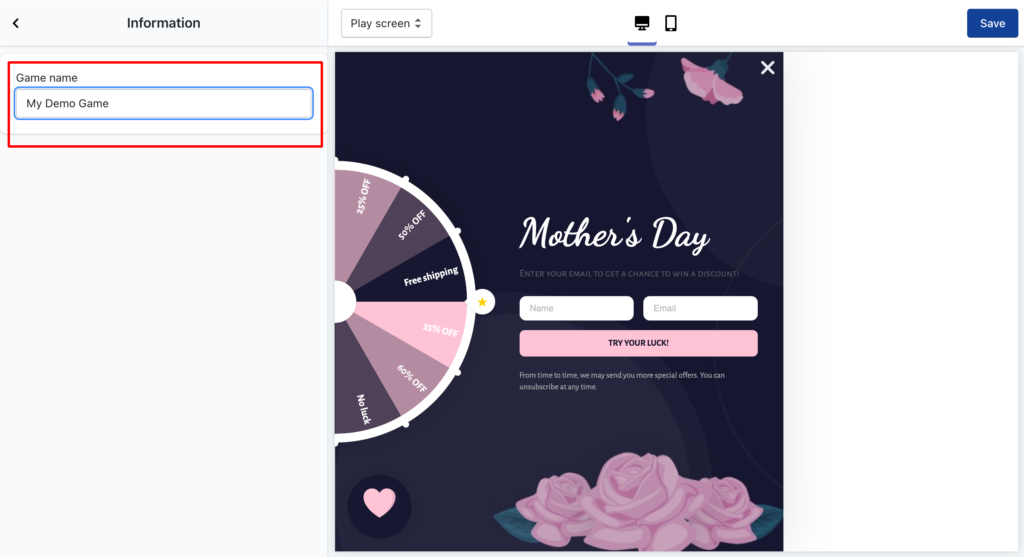 Step 3: Setup discounts #
Click Coupons in Settings tab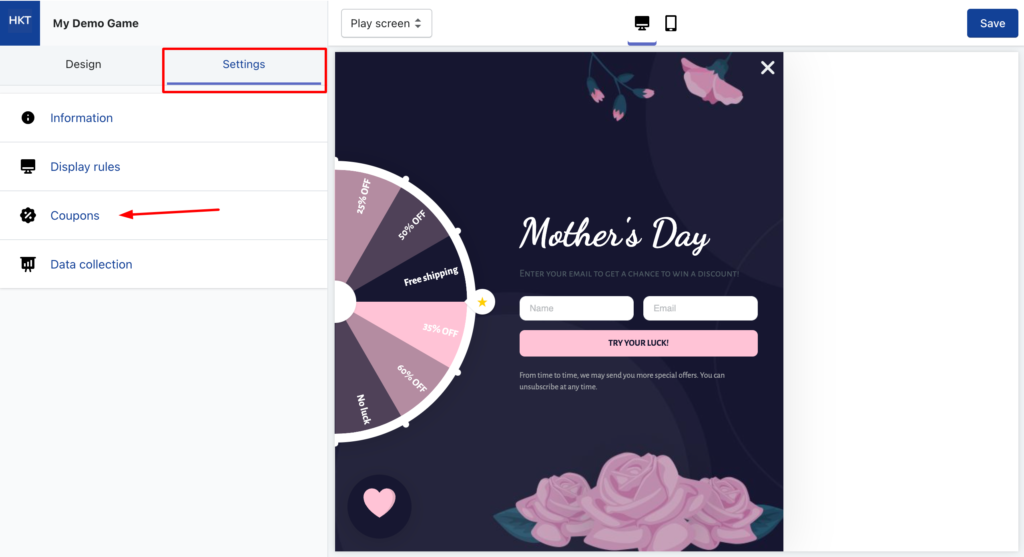 In this page, you can setup the win discount code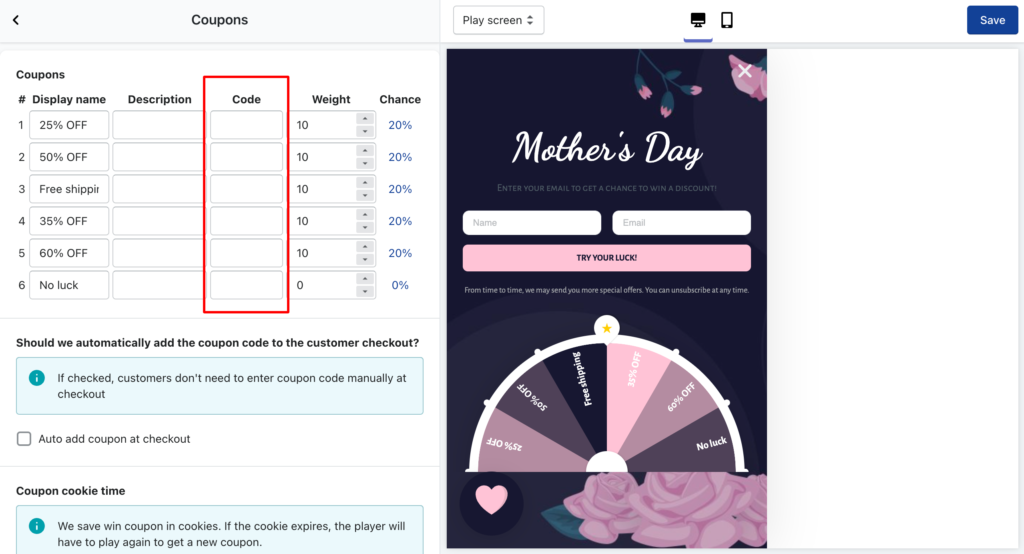 Open the Discounts from your Shopify Admin and copy the discount code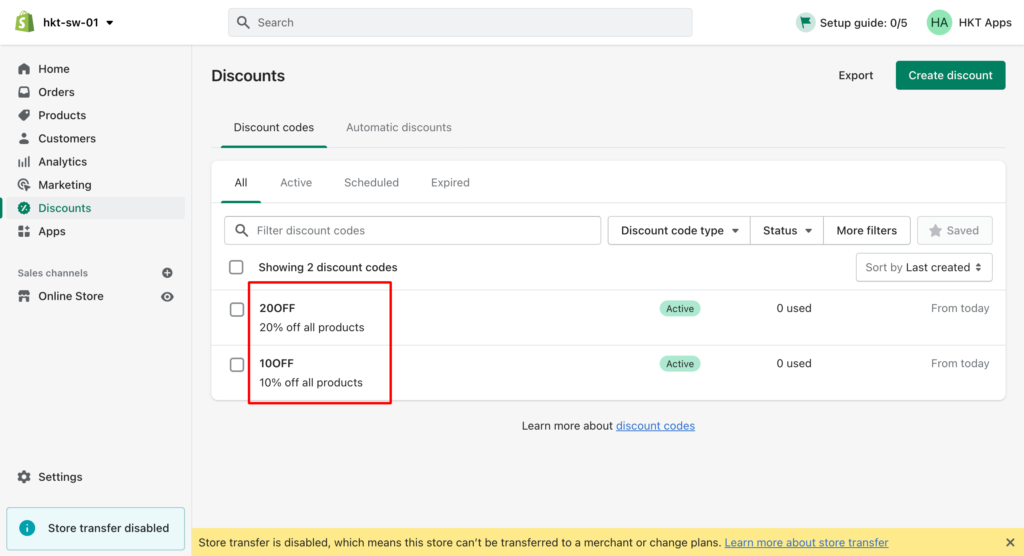 Paste the code to the app admin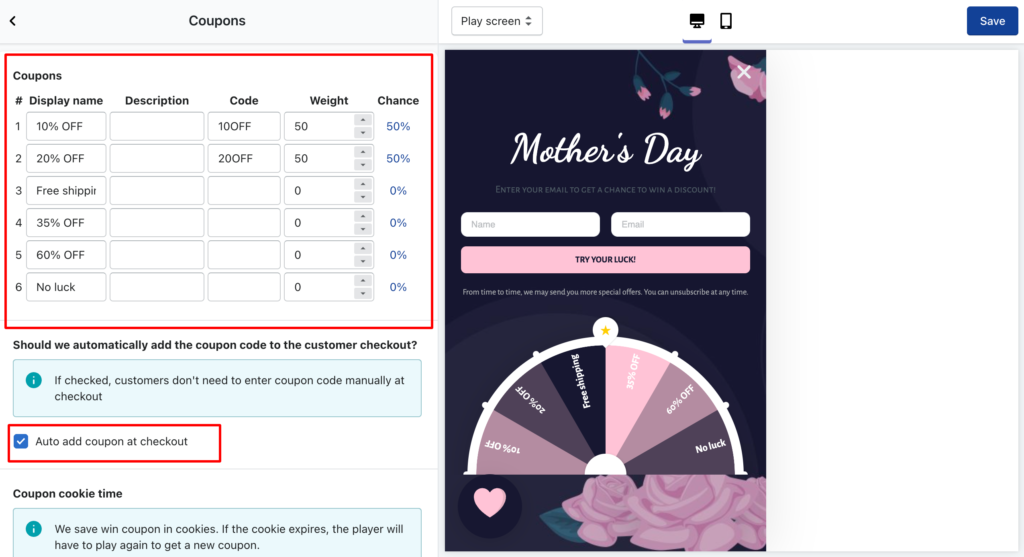 You can setup the weight for the winning chance.
Click Save to save the game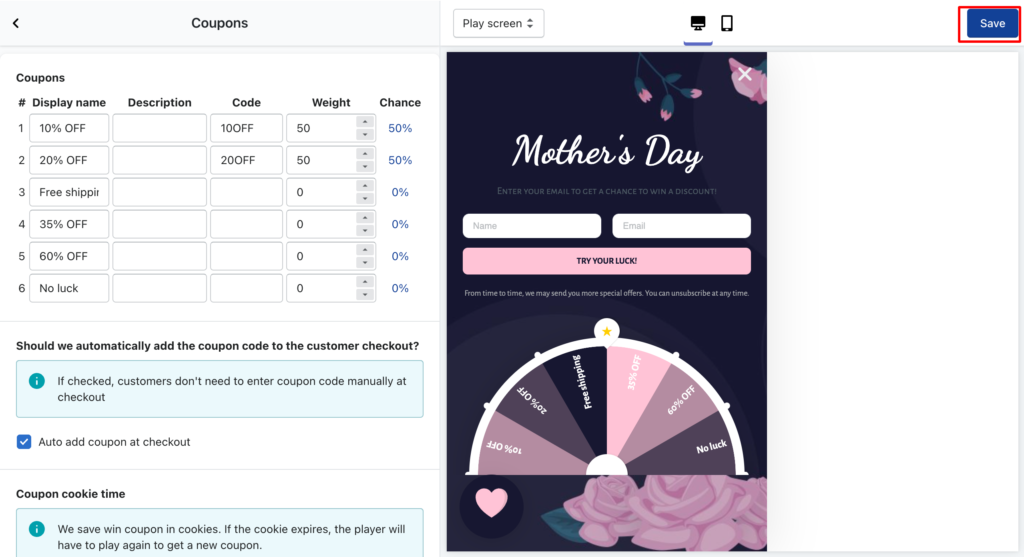 Step 4: Active the game #
Go to the Games navigation and click Active game status